Patek Philippe Aquanaut 5068R-010 - Pure White
SKU: 5068R-010
Mô tả
Ra mắt năm 1997, Aquanaut đã tạo nên tiếng vang lớn bởi vẻ ngoài trẻ trung, hiện đại vượt ngoài sự mong đợi. Phần vỏ đồng hồ (case) được bo tròn theo hình bát giác, lấy cảm hứng từ mẫu đồng hồ Nautilus đã trờ thành huyền thoại. Được tăng cường sự năng động nhờ dây đeo theo phong cách tropical, tạo nên từ chất liệu tổng hợp mới, đem lại khả năng siêu kháng nước, kể cả nước mặn và tác động của tia UV.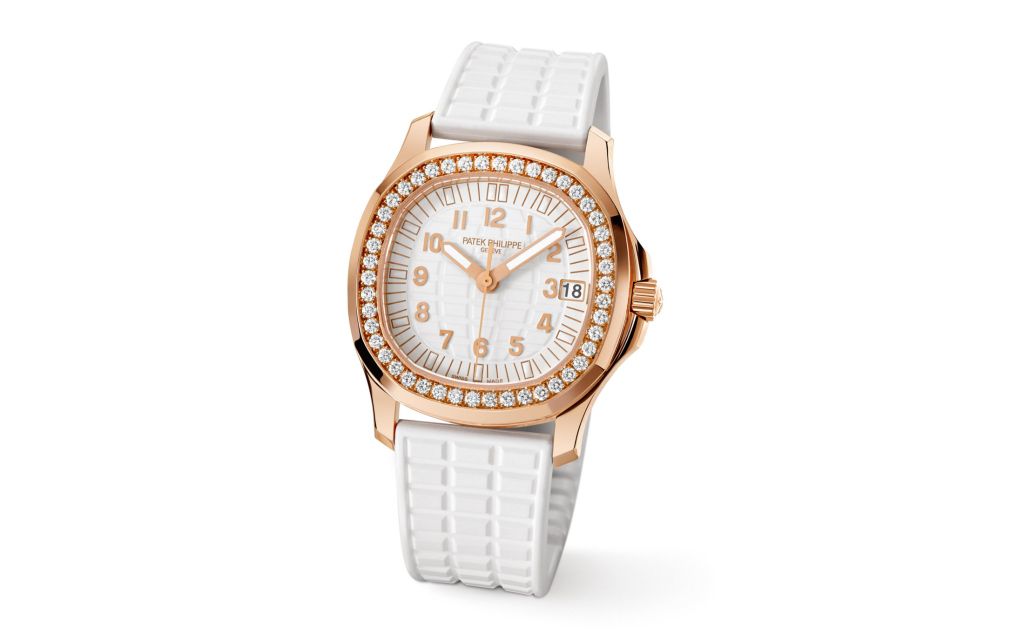 Sử dụng bộ máy cơ tự lên dây, Caliber 324 S C. Tính năng lịch ngày. Viền đồng hồ đính 46 viên kim cương (~1ct). Mặt số thuần trắng. Khoá Aquanaut Fold-over. Vỏ đồng hồ làm từ vàng hồng 18k. Khoá kép screw-down. Lưng máy bằng kính sapphire trong suốt. Đường kính 35.6mm. Độ dày 8.5mm.
When launched in 1997, the Aquanaut created a sensation. It was young, modern and unexpected. Its case was a rounded octagon, inspired by that of the Nautilus. And it sported a "tropical" strap, made of a new composite material ultra-resistant to wear, salt water and uv radiation.
Date in an aperture. Sweep seconds hand. Bezel set with 46 diamonds (~1 ct). Dial: "Pure White" embossed dial, gold applied numerals. "Tropical" composite strap. Aquanaut fold-over clasp. Case: rose gold. Screw-down crown. Sapphire-crystal case back. Water resistant to 120 m. Case diameter (10 – 4 o'clock): 35.6 mm. Height: 8.5 mm.