Patek Philippe Aquanaut 5168G-001 - 20th Anniversary - Blue
SKU: 5168G-001
Mô tả
Kỷ niệm 20 năm kể từ lần đầu tiên dòng Aquanaut được giới thiệu ra công chúng, Patek Philippe cho ra đời mẫu 5168G-001 với màu xanh "midnight blue" từ dây đeo cho đến mặt số. Dùng chất liệu vàng trắng 18k White Gold được bo trò lấy cảm hứng từ mẫu Nautilus. Trong thiết kế này, lần đầu tiên Patek Philippe làm vỏ đồng hồ với đường kính 42.2mm tạo cảm giác mạnh mẽ hơn, "Jumbo" hơn.
Giá bán của sản phẩm thay đổi theo thị trường. Quý khách vui lòng liên hệ để được báo giá chính xác. Hotline: 097 790 00 56 (có thể liên lạc trực tiếp hoặc thông qua WhatsApp - Viber - Zalo).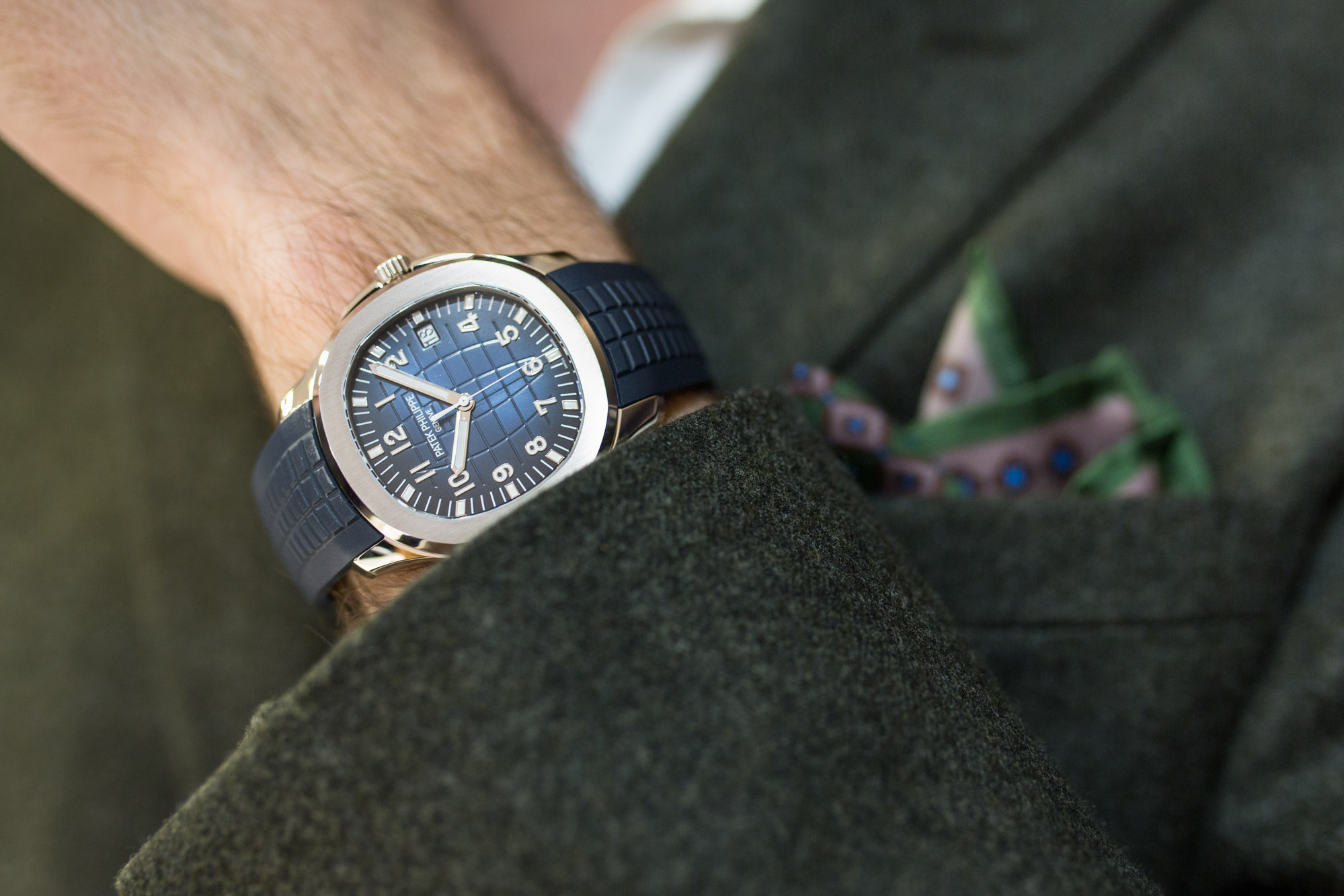 Vẫn dùng cơ cấu lên dây tự động, Caliber 324 S C đặc trưng của dòng Aquanaut. Khoá kép screw-down. Chịu nước 120. Đường kính 42.2mm.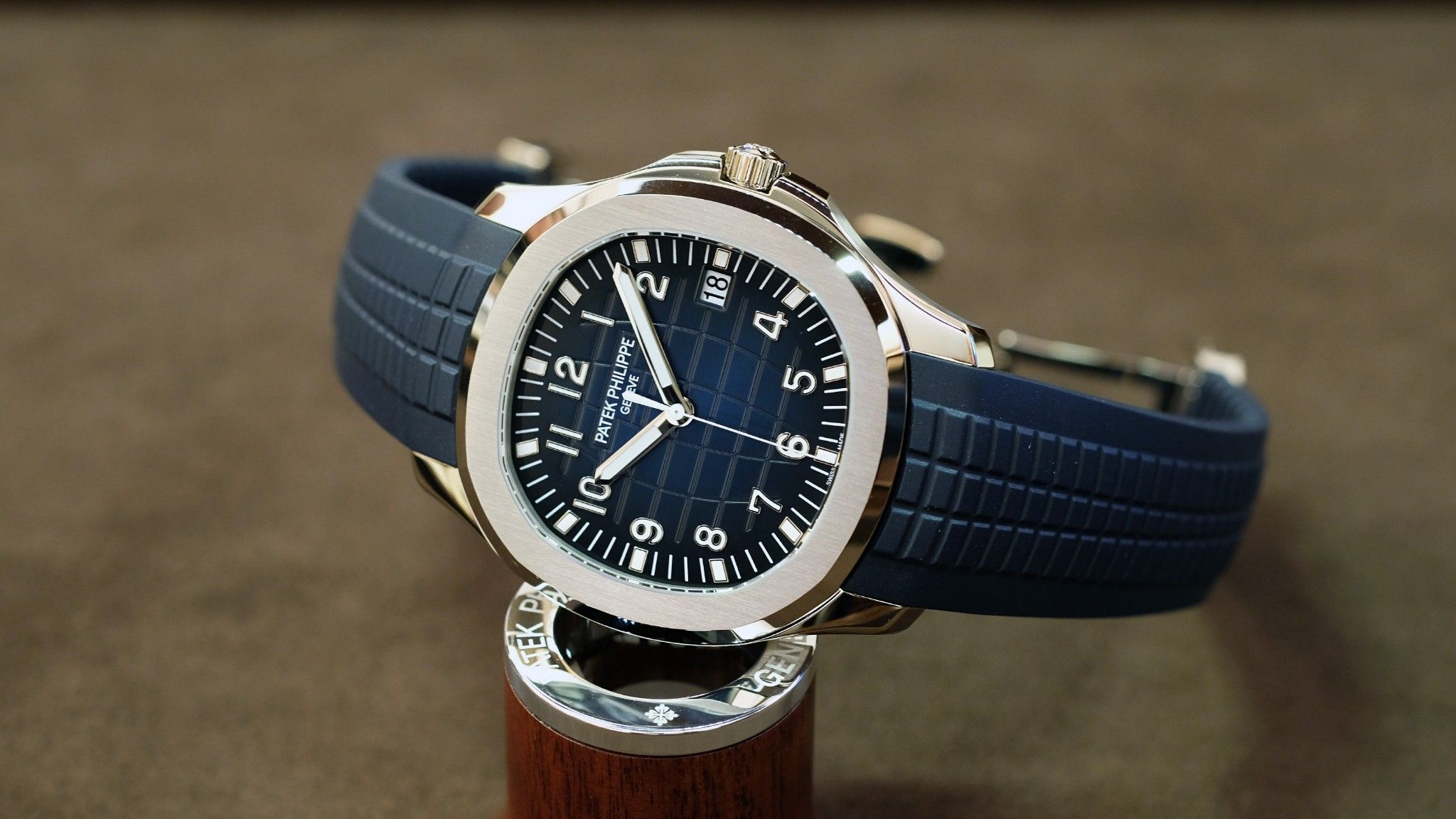 Paying tribute to the 20th anniversary of the Aquanaut launched in 1997, the men's model is now available in the new 42.2-millimeter "Jumbo" format. It features an embossed dial subtly gradated from black to night blue. Decidedly masculine looks for this incarnation of casually elegant chic framed by a delicately satin-finished bezel. The white-gold case is water resistant to 120 m and protects the self-winding caliber 324 S C movement.
Sweep seconds hand. Blue embossed dial, black gradated, gold applied numerals with luminescent coating. "Tropical" composite strap, midnight blue, Aquanaut fold-over clasp. Case: white gold. Screw-down crown. Sapphire-crystal case back. Water resistant to 120 m. Case diameter (10-4 o'clock): 42.2 mm.